WELCOME TO BADEN TRANSFER
Airport Transfer
Transfer to / from Stuttgart Airport, Frankfurt am Main, Strasbourg to Baden-Baden. Transfer service around the clock. Fast, reliable and punctual. Pick up at the airport with name tag.
Taxi service
We will gladly take you to the desired destination with our taxi and pick you up, of course. Enjoy the ride with our medium and luxury vehicles: comfort and safety will get you there. Every taxi is always well-kept, clean and equipped with a navigation device.
Chauffeur Service
During your stay we can offer you the personal driver.
OUR FLEET
BEST CARS FOR YOUR COMFORT
DO YOU HAVE QUESTIONS?
HERE YOU FIND THE ANSWERS!
How and where will I be picked up?
Home pickup
The driver will be waiting for you on time at your doorstep and help you load your luggage.
Airport pickup
At the airport we await you with a name tag at the respective exit after the baggage claim. If you have no luggage please come to the corresponding exit of the arrival terminal. Alternatively, other meeting places can be identified.
Pick up at the train station
At the train station, we await you with a name badge on the appropriate railway track, which is noted in your booking confirmation. Alternatively, other meeting places can be identified.
Hotel pickup
Our drivers await you in the lobby of your hotel with a name tag.
What tariffs are there?
Hourly rate, fixed price and kilometer calculation
Pick up with name tag at the meeting point
No waiting
Determine pick-up time yourself or have the driver calculate it
What kind of vehicles are there?
Premium Economy, Business Class, First Class
Premium Economy: Mercedes Vito Tourer
Business Class: Mercedes E-Class, Mercedes V-Class
First Class: Mercedes S-Class
How can I cancel my transfer?
You can cancel your booked transfer in your "Baden Transfer" profile. Please log in with your personal access data. cancellation policy In case of cancellation less than 12 hours before departure, we charge a fee of 100% of the transfer price.
How can I pay for my booking?
You can pay for your booking online with either PayPal or credit card. A booked trip from Baden-Baden can also be paid directly to the driver, in cash or by credit card.
Will I receive an invoice?
If you book transfer with credit card on Baden, you will receive a digital PDF invoice after debiting your credit card, which you can conveniently download into your account. A notification by e-mail is not. Please understand that there is no way for Baden Transfer to request a postal invoice. Many Thanks.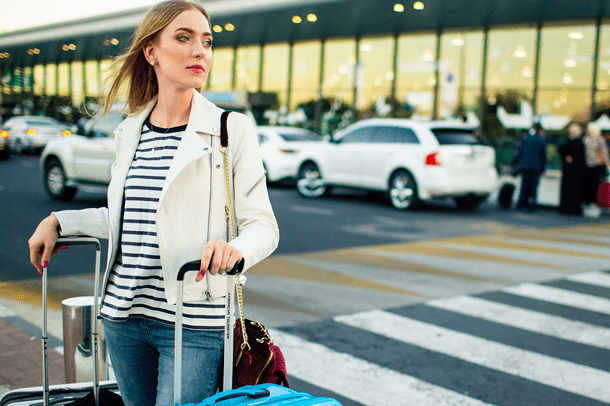 OUR SERVICES
Airport transfer and chauffeur service
WHO WE ARE - BADEN TRANSFER
We are a taxi company from Baden-Baden. Our polite, helpful and friendly drivers are trained regularly and are characterized by excellent local knowledge.
On time
We pick you up on time and bring you comfortably and reliably to your destination!
24/7
We work 24 hours for you. also on weekends and holidays.
Fair
With us you save up to 44% compared to taxi prices.
Reliable
All vehicles are registered for passenger transport, all drivers have the necessary license for the transport.